Top 10 CRM Software in India
Out in the market, there are quiet a number of CRM tools that can help you to manage and support your business process. Here are the top CRM products for you to evaluate & consider.
1. Zoho CRM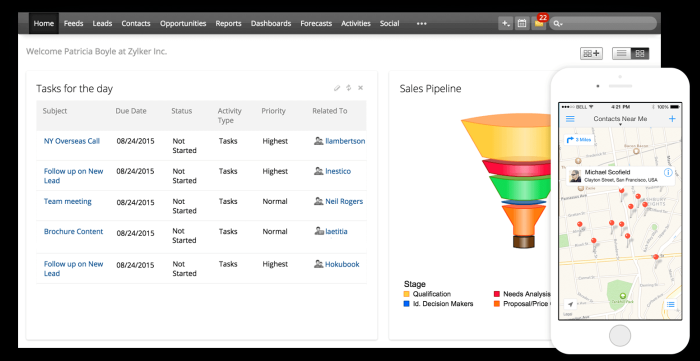 With pay as you go model, Zoho offers a comprehensive system for sales leads, marketing & customer service automation with bundles of features. The solution comes with packages that can be chosen as per the requirement and it also comes with both Android and IOS mobile apps.
2. Sales Force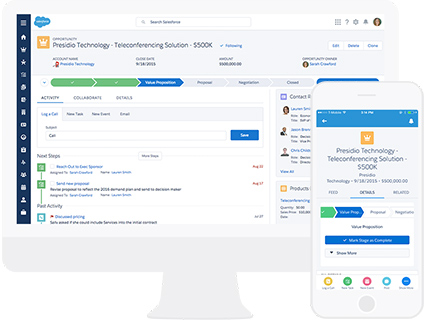 The solution enables to perform complex workflow & analytics. A best fit for large enterprises with vast workflow and deep integrations.
3. Vtiger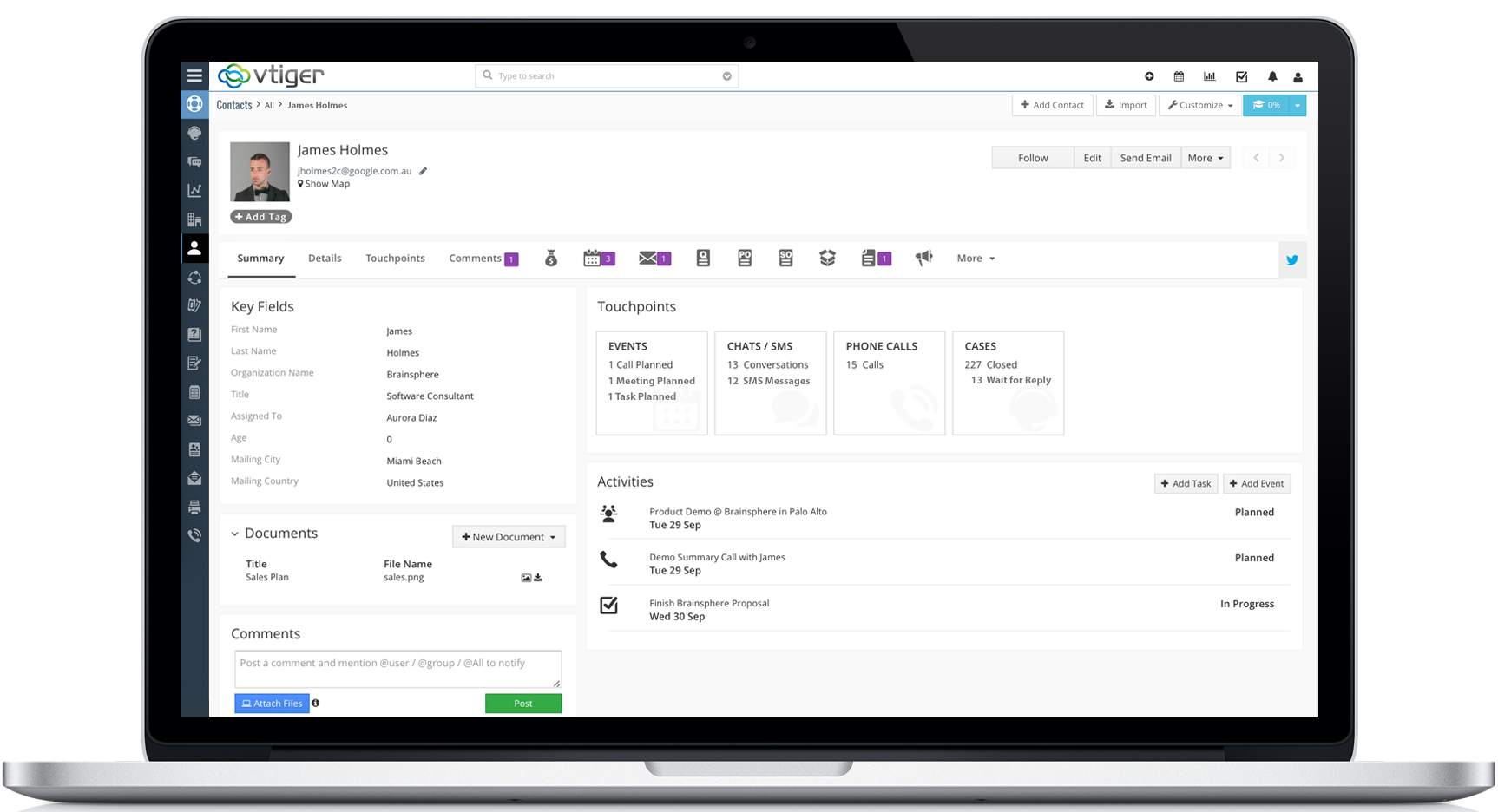 VTiger offers a robust system for small & medium level organizations enabling integration with phone as well as email and providing an intuitive user interface.
4. Maple CRM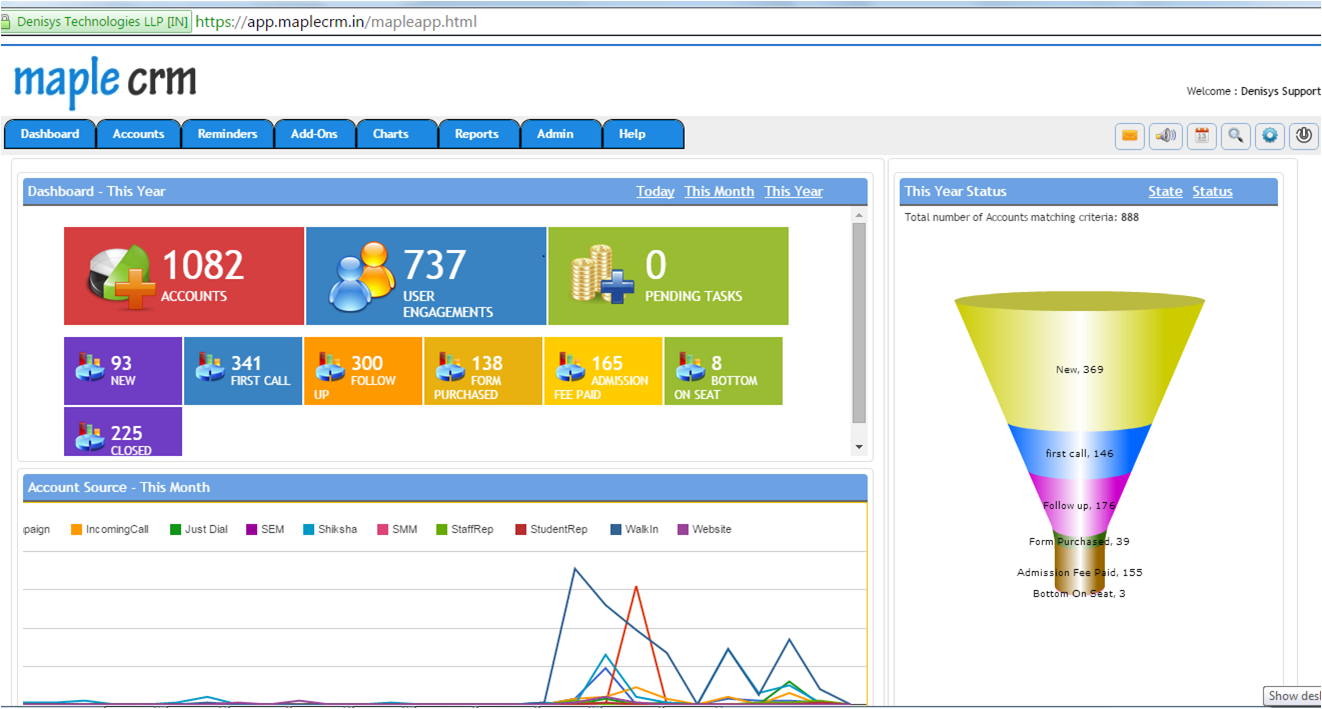 Maple CRM offers powerful & fully integrated solution to manage customer base across the spectrum of Sales, Marketing and Service activities. Cost effective packages, Automation & Rules, Workflow management plus the easy to use interface is the highlight of Maple CRM.
5. Sugar CRM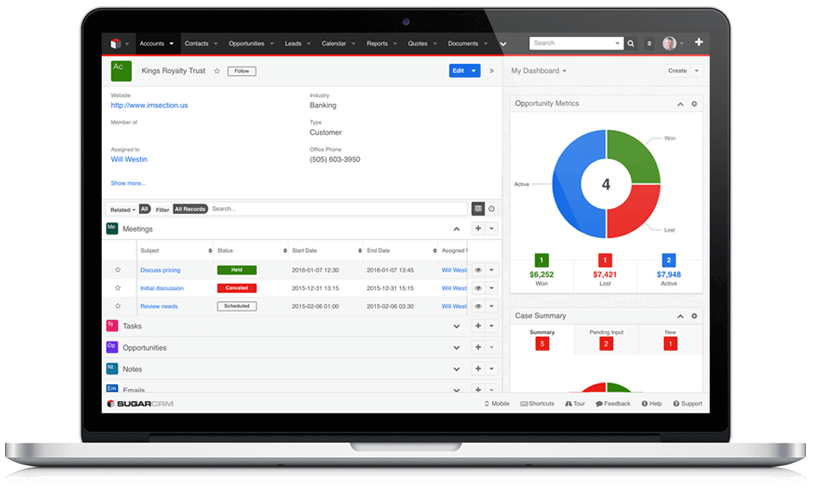 If you are looking to integrate third party applications in to your base CRM, then Sugar CRM is a try.
6. Sage CRM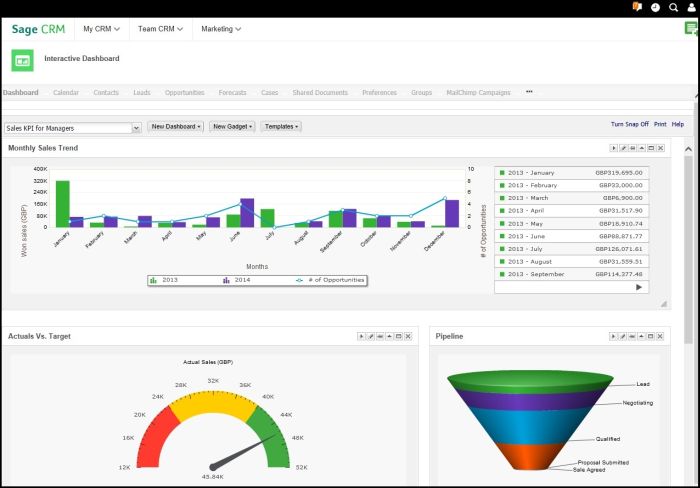 CRM that connects all operations enterprise wide which also comprises of ERP module that can best suit medium to large enterprises.
7. Kreato CRM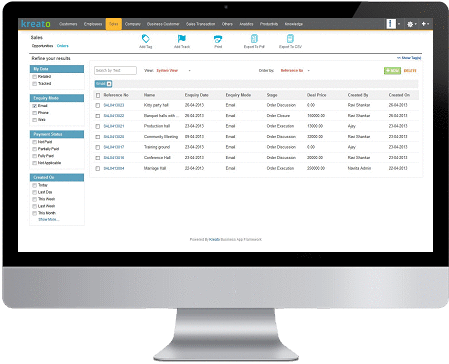 Kreato comes as a modern tool for sales automation & sales acceleration with multiple third party tool integrations & business services.
8. Oracle CRM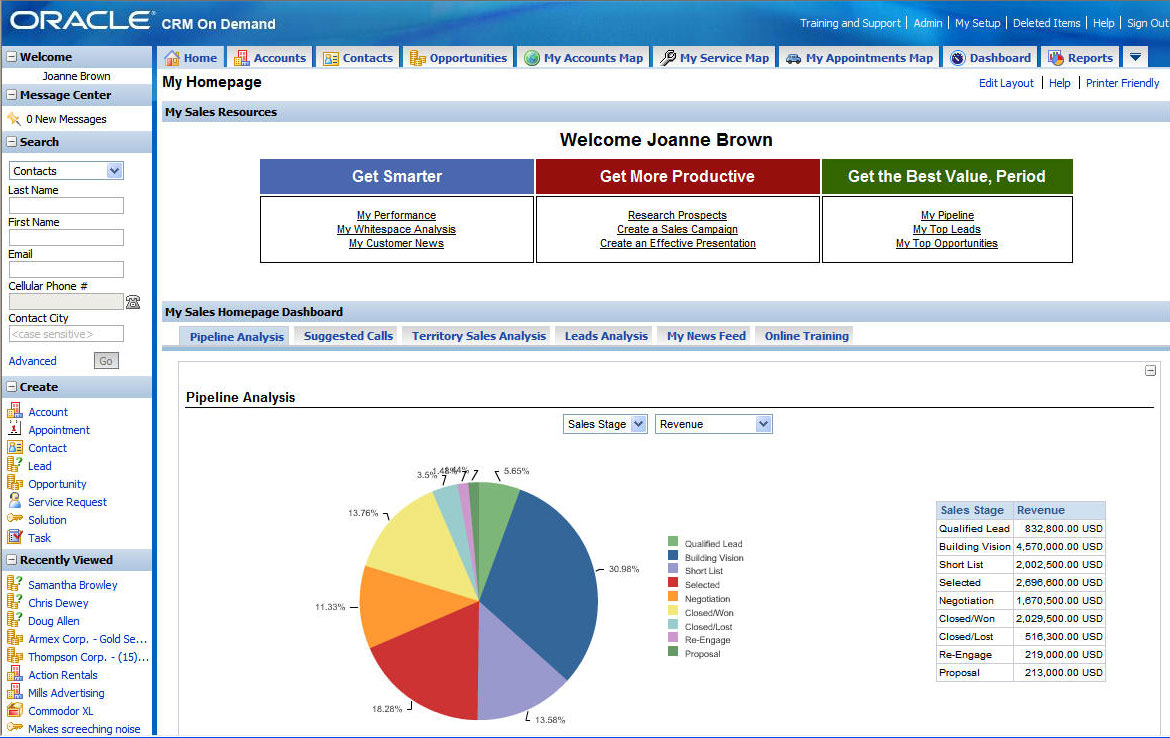 Oracle CRM on Demand provides a comprehensive set of tools to optimize the entire sales process.
9. Microsoft Dynamics CRM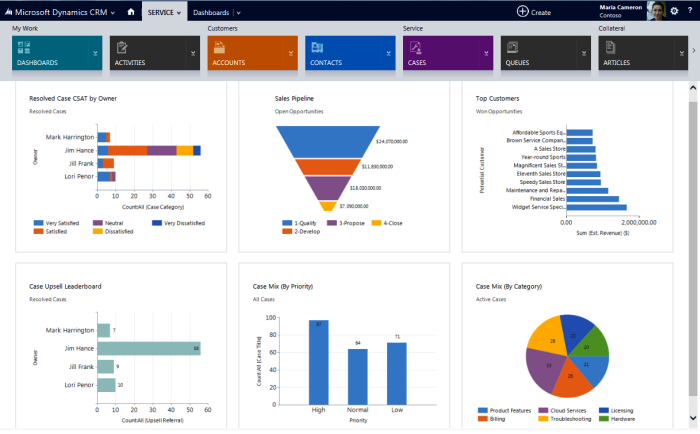 Microsoft Dynamics with both the ERP and CRM applications provide a powerful solution combining features of MS office & outlook to provide exceptional customer services.
10. Winds CRM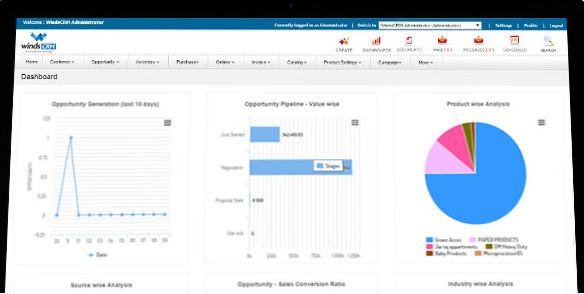 Suitable for Ecommerce and Retail industry, Winds CRM offers solution for growing organization. They also offer ERP and SFA modules for manufacturing and FMCG sectors.